The closed beta that started on October the 9th and lasted for a week has drawn to a close. During this period where every facet of the game was rigorously tested, Genesis started with a bang, finished strong and left gamers in awe and wanting more. It goes without saying that Genesis will move forward with further optimization to perfect users' gaming experience. As for now, why don't we look back on all the game modes Genesis offers while we eagerly anticipate the next test!
【Innovative Console MOBA】
Veteran players of traditional MOBA showed certain levels of suspicion towards playing Genesis with a controller. However, after a brief period of adjustment spent playing against the AI, users quickly became experts in controlling their heroes with the joystick. Movement, skill cast, ward placement, teleportation and everything else that can be done on the PC is also possible in Genesis with the controller. The game-play is smooth and controls intuitive, coupled with its skill auto-cast function, everything in Genesis is tailored for console MOBA!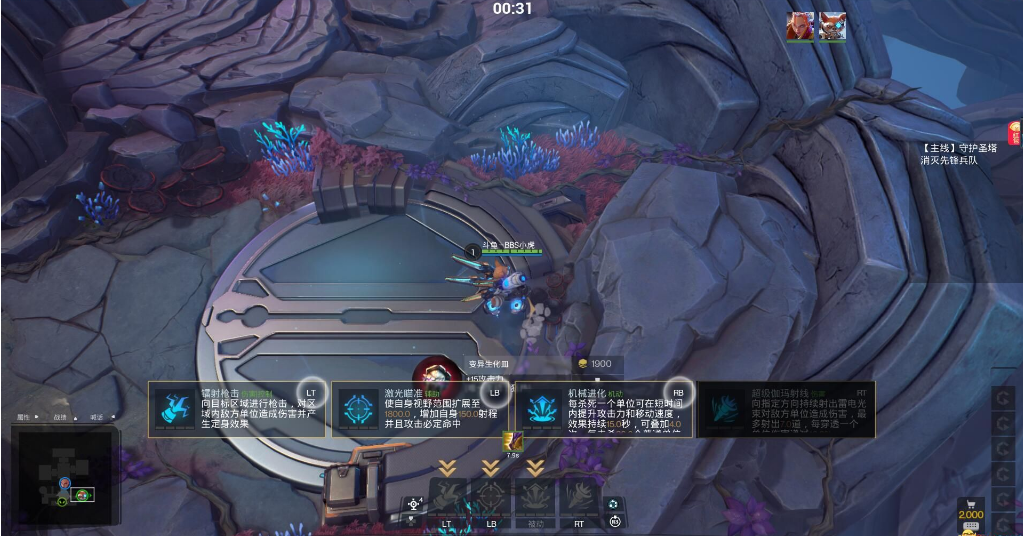 【Battle of Ladder】
During the closed beta, Genesis hosted a 'Play Ladder, Win PS4'event. Players participated with enthusiasm not only in ranked mode but all other game modes. They also played against AI to better understand the play-style of each hero, in the process they gained gold to unlock hero skins and other cosmetics. This passion can also be found in the official chatgroup for the closed beta. Players were asking for teammates, sharing game-play tips and having a good time in general. In the end, the player 'LethalBanana' (uid:10025) claimed first spot on the ladder, taking home the sweet spoil of victory: a PS4Pro!
【Epic Game-play Submission Event】
Although the closed beta has ended, players can still submit game-play videos for a chance to win epic rewards(Official Weibo:Genesis创世争霸)! As a place where gamers congregate, Weibo is also a platform where they can communicate freely. So, we welcome and encourage players to send us their own videos featuring clutch teamplays, funny moments, epic killstreaks and etc.! Send the videos to Weibo and mention @Genesis to be eligible for the event! We will carefully evaluate each submission and the best of them will be richly rewarded!
【About Genesis】
Genesis is a next generation online-competitive MOBA on the console. Utilizing Unreal 4 Engine, the game features 5v5 ranked, unranked, campaign and other game modes. Boasting smooth control and stunning graphics, Genesis is set to land in the PlayStation Store and Steam at the end of 2018.
Genesis Official Site: http://www.genesismoba.com/
Official Facebook: https://www.facebook.com/Genesis_Official-417170482154479
Official YouTube: https://www.youtube.com/watch?v=KqusiNRfK3U
Official Twitter: @RampageGames_CN
Official Discord: https://discord.gg/EQPszfS