Genesis Brings Sci-Fi Elements to CJ as a Controller Exclusive MOBA!
Genesis has showed up in early August at Shanghai's China Joy Convention, displaying its controller exclusive game-play. Now let's take a look at the exciting moments of CJ! Also, Genesis has been in Pre-Registration and it's still on-going, remember to head on over to the official site and pre-register now!
【Epic Story Original Sci-Fi World】
The year is 2332, and the Universe is dying. Expanding far faster than previously imagined, the very fabric of space-time has begun to split at the seams, and in a few short centuries the entire universe will be torn apart in one final, all-encompassing explosion. This terrible revelation was first discovered by scientists at the ZPT Corporation—the largest, wealthiest, and most cutthroat commercial entity in existence—and soon made known to all of the universe's races.
The Human Federation, despite being a relatively new player on the interstellar stage, spearheaded the search for a way out. Hidden away in the perilous dark matter labyrinths of the Eridanus Supervoid, human explorers located an artifact left behind from the Big Bang: a primordial space-time rip which could be used as a gateway out of the Universe. Where exactly this gateway led, none could say, but it offered an escape from certain death.
【Classic MOBA Game-play Brand-new Gaming Experience】
Genesis kept the traditional game-play of MOBA and incorporated a painstakingly optimized joystick control system that revolutionizes the gaming experience of MOBA on console. It doesn't matter if you are new to console or a veteran MOBA player on the PC, Genesis is your never-before experienced MOBA sensation.

Genesis is built with the powerful Unreal 4 Engine, as a result the game's character modeling, scene details, lights & shadows and particle effects are all next-gen. Genesis features hard-core science fiction style graphics and a roster of unique and lovable characters. The developing team also made adjustments to ensure hero appearance, movement and voiceover are in-line with their characteristics.
Genesis is the perfect new MOBA arena for you to test and show your skills. Pre-register now to receive a gift pack upon the game's release!
【CJ Showcase Loved by Console Players】
At this year's CJ convention that took place just a week ago, Genesis received much attention as it was one of the few games with a sci-fi world view and many MOBA enthusiasts lined up to try out the game!
Gamers from across the world got a taste of Genesis, a Hungarian player who is himself a video game maker said: MOBA on console is a largely unexplored area, the release of Genesis will be MOBA's first step to conquer the console market. With all its innovation and amazing quality, Genesis definitely has what it takes to make a name for itself.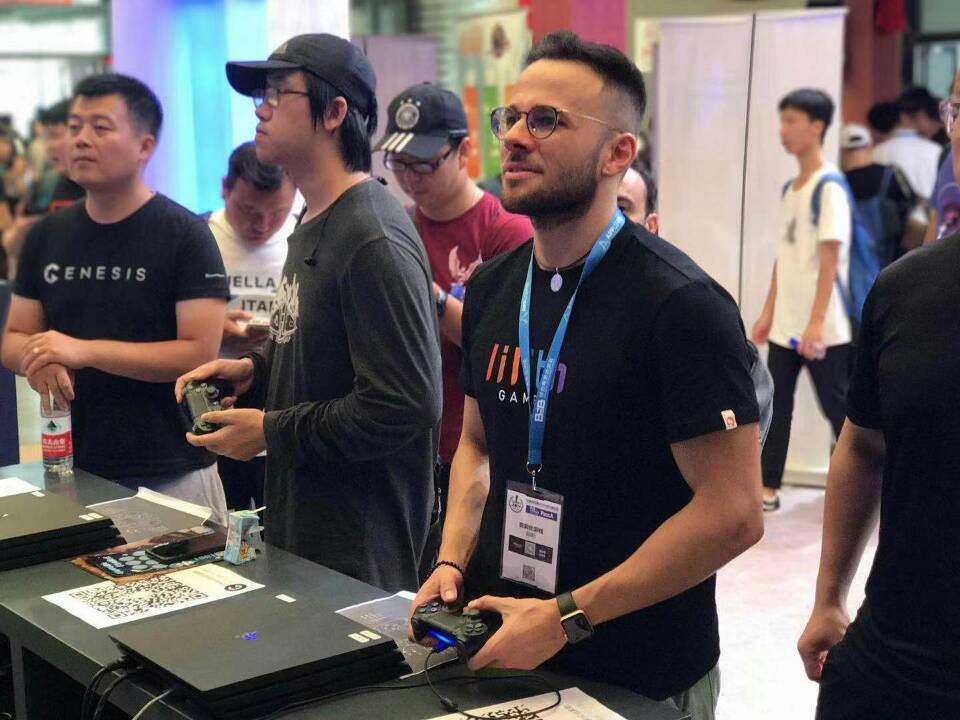 【About Genesis】
Genesis is a Next Gen MOBA developed with Unreal 4 Engine. It features 5v5 competitive gameplay, story campaign and other game modes. The game boasts of smooth gameplay and stunning graphics, coupled with its intuitive joystick control, Genesis is an innovative MOBA tailored for console gamers.
Genesis Official Site: http://www.genesismoba.com/
Official Facebook: https://www.facebook.com/Genesis_Official-417170482154479
Official YouTube: https://www.youtube.com/watch?v=KqusiNRfK3U
Official Twitter: @RampageGames_CN
Official Discord: https://discord.gg/EQPszfS